Electrical and Electronic Machines Laboratory

Prof. Osamu MIYASHITA

Power Systems, Electric Machinery

Electronic, Information Systems
Research and Development of Electrical and Electronic Machinery
We are doing research on (a) Analysis, simulation and control of electric machines, (b) Power electronic converters such as PFC (Power-factor correction) converters, as shown in Fig. 1, and active power-filters, and (c) Application of Human-Adaptive Mechatronics (HAM) to experimental psychology. On the topics (a) and (b), we would like to propose methods for improving efficiency of the electrical machines, and for reducing harmonics to create sophisticated power supplies. The topic (c) is a theme that we develop high-performance systems with consideration of human behavior.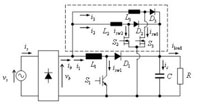 A rectifier with triple-frequency PWM scheme.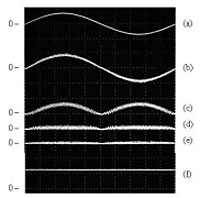 Experimental waveforms of voltages and currents. (a) Line voltage (200V/div), (b) line current (12.5A/div), (c) inductor current i1 (12.5A/div), (d) inductor current i2 (12.5A/div), (e) inductor current i3 (12.5A/div), and (f) dc output voltage (200V/div). Time (2ms/div).