Name
Osamu Miyashita
Position
Professor
Degree(s)
B. Eng., M. Eng., and D. Eng. degrees in electrical engineering from Tokyo Denki University
Main Subjects
Electric Circuit Theory and Practice I, II
Electric Machinery I
Workshop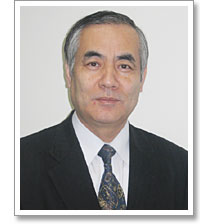 Specialty
Electric and electronic machinery
Power electronic converters
Human-adaptive mechatronics
Field of Research
Control of electrical machines
AC-to-DC converters
Application of electronics to welfare engineering
Academic Society
IEEJ
IEEE
EPE
Short Curriculum Vitae
He received the B. Eng., M. Eng., and D. Eng. degrees in electrical engineering from Tokyo Denki University (TDU), Tokyo, Japan in 1973, 1976, and 1985, respectively. He is currently a Professor at TDU.
Mail
Selected Papers
T. Yoshida, Y. Kuroba, K. Ohniwa, and O. Miyashita: Self-Sensing Active Magnetic Bearings Using a New PWM Amplifier Equipped with a Bias Voltage Source, EPE Journal, vol. 15, no. 2, pp. 19–24, 2005.
Y. Ohgoe, K. K. Hirakuri, K. Tsuchimoto, G. Friedbacher, and O. Miyashita: Uniform Deposition of Diamond-like Carbon Films on Polymeric Materials for Biomedical Applications, Surface and Coatings Technology, vol. 184, no. 2-3, pp. 263–269, 2004.
S. Motegi, M. Ito, A. Maeda, and O. Miyashita: Steady-State Characteristics on a Single-Phase Current-Fed Inverter for Utility Interactive System with DC-Current Ripple Compensation, The IEICE Transaction on Communications (Japanese Edition), vol. J86-B, no. 11, 2003.
Laboratory Introduction
In this laboratory, we focus on electrical machines, power electronic converters, and human-adaptive mechatronic systems.