Name
Kenji Hirakuri
Position
Professor
Degree(s)
Ph.D.
Main Subjects
Digital Circuit
Comprehensive Career Development in Electrical and Electronic Fields
Engineering English
Presentation Using Computer
Workshop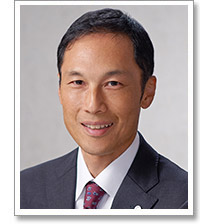 Specialty
Electronic Materials
Field of Research
Manufacturing Process for Semiconductor Devices
Electronic Devices
Electronic Materials
Academic Society
The Japan Society of Applied Physics
IEEE
Diamond Forum
The Institute of Electrical Engineers of Japan
Short Curriculum Vitae
Kenji HIRAKURI graduated in Electronic Engineering, Tokyo Denki University in 1984. He received his M.E. and Ph.D. degrees, all in Electrical Engineering from Tokyo Denki University, in 1987 and 1990, respectively. In 1990, he joined Tokyo Denki University, Tokyo, where he presently a Professor in Department of Electrical and Electronic Engineering. From 2017, he is working as a Vice President and Trustee of Tokyo Denki University.He has been a Visiting Professor at Vienna Institute of Technology, Vienna, since 1995. He was working from 2005 to 2006 as a Secretary of IEEE R10.
Mail
Selected Papers
T. Nagai, M. Hiratsuka, A. Alnazi, H. Nakamori, K. Hirakuri, Anticorrosion of DLC coatings in acid solutions, Applie Surface Science, 552 (2021) 149373.
K. Kanasugi, K. Hirakuri, et al., Classification of DLC films for cell proliferation based on optical constants, Diamond and related Materials, 113 (2021) 108266 (Manuscript Number: DIAMOND-D-20-00050R2 ).
M. Kaneko, K. Hirakuri, et al., Surface Reformation of Medical Devices with DLC Coating, Materials, 14 (2021) 376. (14th Jan., 2021)
S. Onodera, K. Hirakuri, et al., Antibacterial property of F doped DLC film with plasma treatment, Diamond and Related Materials, 107 (2020) pp1-7.
D. Nakajima, K. Hirakuri, et al., Diamond-like carbon coating for effective electrical insulation of Cu and Al wires, Diamond and Related Materials, 103 (2020) pp1-6.
Laboratory Introduction
We are developing new electronic materials using semiconductor technologies and the aim of our studies is the realization of the useful electronic items such as flat display panel and diamond ICs. This research field in nano-devices is included in electronic materials and devices and the technologies developed in this area are used in a variety of applications including photo-electronics, mechanical devices, and manufacturing processing for semiconductor devices.